A good package is one of the important things for the progress of your business. Let's see how to pack the package properly!
In this digital era, online business activities are experiencing rapid growth. Doing business online is a solution for some people in increasing their income during this difficult pandemic. With an easy start, running an online business can be done by anyone who wants to try.
Packing goods properly is one of the skills that must be possessed in doing business online. Packing the package properly will keep your product safe during the shipping process. In addition, well-packaged packages are a positive value for your business in the eyes of customers and provide other positive impacts.
Here are some things to consider so that the package you send can arrive safely to its destination.
1. Understanding the Type of Product You Want to Send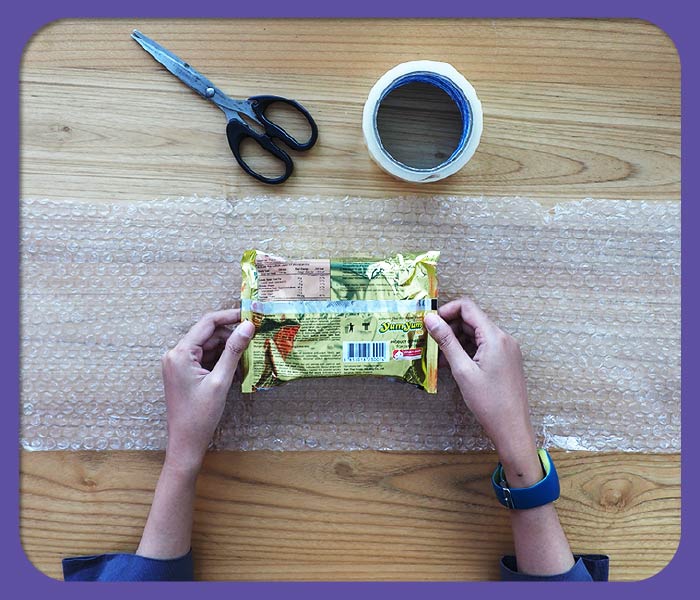 Before starting the stage of preparing packing equipment, the first step you have to start is understanding the type of product you will send. This is because each type of product requires different additional equipment to protect the product during the shipping process.
For example, packaging for types of snacks and frozen food products certainly has a different way of packaging. When packing frozen food, additional equipment is needed such as thermafreeze or ice gel to maintain the temperature of the package during the shipping process.

2.  Preparing the Necessary Equipment
After understanding the type of product you want to send, you can smoothly prepare the packing equipment needed starting from the main equipment and additional materials.
If your product is a type of fragile, you can prepare the right packaging or materials to package the product safely. For example, using a strong box packing or wooden packing.
When sending packages via Paxel, you can order Packaging Box Paxel when creating shipment on the Paxel apps. Or, if you need a more complete packaging Box Paxel stock, you can order Packaging Box Paxel at PaxelMarket. This can help you prepare packing equipment without leaving the house.
3.  Added Extra Security
In ensuring that your package can be guaranteed security, add extra security according to your product packaging needs.For example, you can use bubble wrap to keep your package safe from vibrations or shocks while the shipping process. Not only for the fragile products but bubble wrap can also help coat food or items that are prone to damage.
In another extra, you can add a few paper grips as needed to avoid space in the box and keep your product in a secure position.You can see tips for packing packages safely from Paxel, which are more complete, starting from tips on packing fragile, perishable food, to frozen food.

4. Don't forget to include a Thank You Card
Adding a Thank You Card can give your customers a certain impression when they receive a package from you.
By inserting a Thank You Card on your business products, it will provide positive value for your business also become one of the brand images for your business.
You can make it with an attractive design and add simple personal or motivational words from quotes. Make a Thank You Card that describes your business so that you will get a unique card result.
With neat and unique packaging, you can give your chance to attract customers, which is you can get a promotional bonus from your customers. Not infrequently some people will capture and share something on social media that they consider unique and interesting.
5. Choosing a Trusted Delivery Service
The final step is to send your product with a safe and reliable delivery service. You can choose the right delivery service according to your needs, starting from the shipping cost also the duration of delivery time.
If you use Paxel, you can send Sameday packages with affordable shipping costs with FLAT shipping cost. Coupled with a package pick-up service to your location that can keep your package safe without going to the counter.
You can make shipment in the Paxel apps which is equipped with various features that make it easy to send packages, from easy package tracking to checking shipping cost. Don't forget to report your package if your package is a package that requires special protection.
Also,  you can safely send food or send frozen food via Paxel, where every Paxel delivery process provides cooling facilities.
A neat package is one of the important things for the progress of your business. Let's, start packing your package properly and correctly!