In the Paxel app, you can enjoy Paxel's Sameday delivery service by sending and receiving one-day packages between cities with FLAT shipping up to 5 Kg. Currently, Paxel's Sameday delivery has reached areas ranging from Java, Bali, Sulawesi (Makassar), and Sumatra (Medan).

You can send Sameday packages via Paxel from home by creating shipments on the Paxel app and being flexible in arranging pick-up and arrival times according to your wishes.

Create shipment Sameday delivery on the Paxel app by following the easy method below.
Make sure you have downloaded or updated the latest version of the Paxel app
Select the Sameday menu on the Paxel app
Input the required shipping data info. Pick-up and Destination data info, estimated pick-up and arrival time for packages that can be chosen according to your wishes, package details (Package size and type), also add donations (Optional).
After completing the shipment data info and making sure your data is correct, then click "PAY NOW / PAY NOW"
Select the payment method, then click "PAY NOW/PAY NOW". You can send packages using Paxel Credit, various e-Wallet options, or Cash On Pick-up.
Shipment successfully made! Wait for the Hero (Paxel Courier) to pick up the package at your location according to the estimated pick-up time you have specified.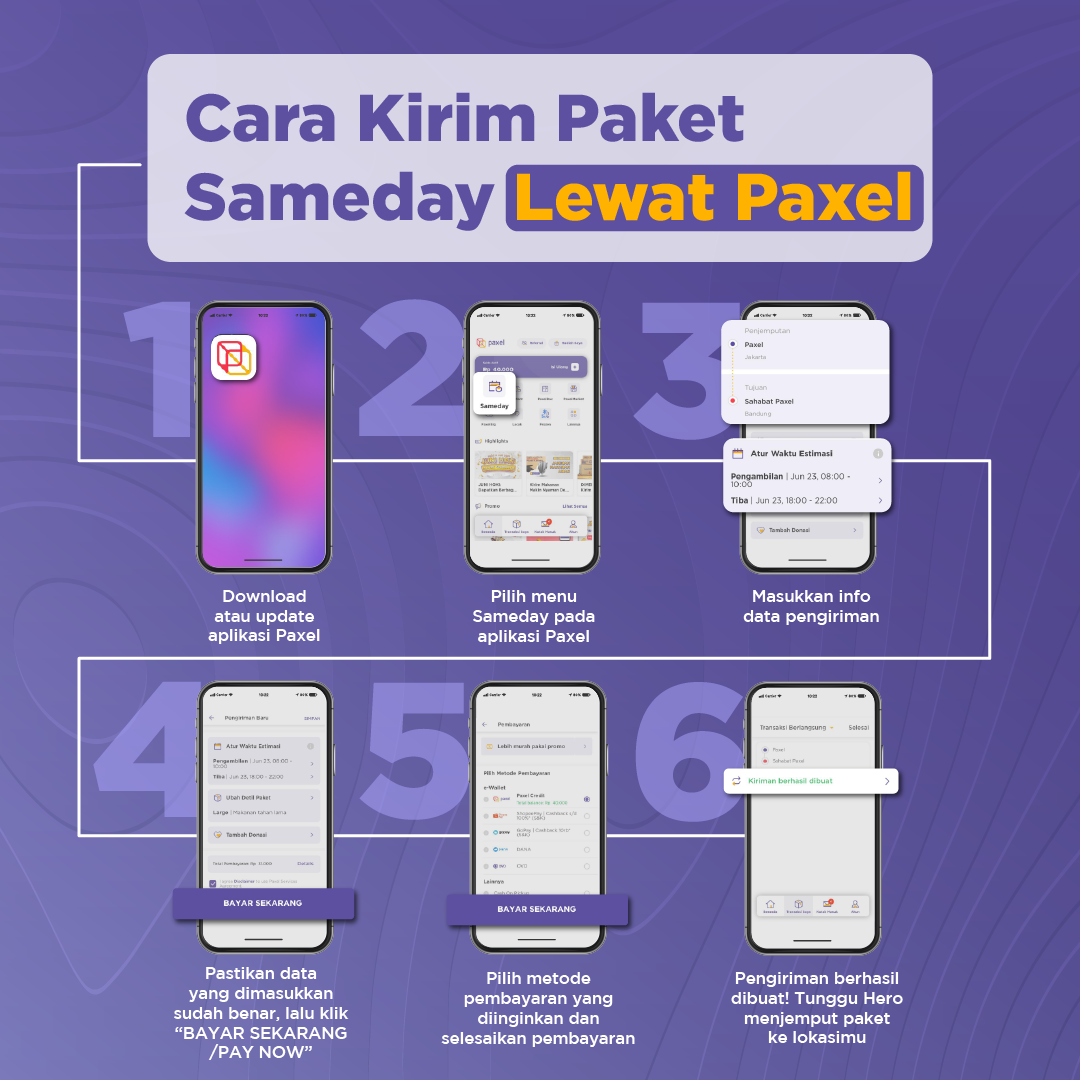 it's so easy, right? Send Sameday packages via Paxel! Let's, send the Sameday package via Paxel right now which is equipped with various features ranging from Food Safe Guarantee, Frozen Food Handling, checking rates, also checking AWB in one app Paxel.

Download or update Paxel app Now on Play Store atau App Store!